Joining PayPal shops lets you sell your merchandise directly through PayPal. This is a great opportunity to expand your customer base, buy you need to meet the requirements of the application process.
Joining PayPal shops offers you an additional benefit. When a customer sends you payment from an area other than your Web site, PayPal displays an invitation to shop at your store! A sample invitation is shown here.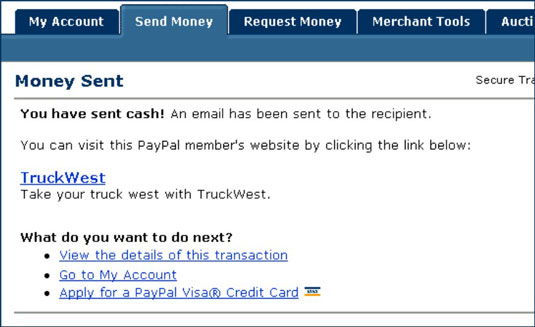 An invitation from PayPal Shops.
That's a cool deal, don't you think? But, as with any cool deal, you must meet a few requirements before you can set up your shop at PayPal:
Add to Cart
More Info